Only A Pavement Away receives £30,000 grant from the Veterans' Foundation
.
Homepage, Press Releases
6 Sep 2021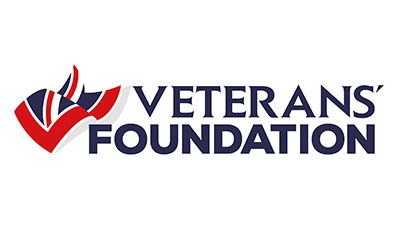 We are delighted to confirm that have been awarded a £30,000 grant from the Veterans' Foundation to help us provide a dedicated role within the team to help connect veterans facing or at risk of homelessness into jobs in hospitality.
The Veterans' Foundation has been set up to help fund charities and other charitable organisations that are helping serving and former members of the Armed Forces, and their dependants, who are in need.
Over the next 2 years, we want to help 100 veterans who might be facing homelessness, are leaving prison or are vulnerable and simply struggling to find a job, find and forge a new career in the hospitality sector. We know that having a job can help give each the chance of a more stable future and the generous funding received from the Veterans' Foundation means we can put in place a new dedicated role to help achieve and surpass our goal.
Greg Mangham, Founder & CEO said, "Huge thanks to the Veterans' Foundation Trustees and to everyone who donates to and plays the Veterans' Lottery for awarding us this generous grant. Since Only A Pavement Away launched in October 2018, one of our primary objectives has been to help those who have left the military with either emotional and/or physical issues gain the confidence and stability through employment. This generous support from the Foundation, it's Trustees and everyone who plays the Veteran's Lottery, will now allow us to employ a dedicated person to help us support more Veterans into careers in hospitality."
As part of our mission to support Veterans back into work, in October of this year, under the auspices of Retired Royal Marine Major Scotty Mills, we will also run our first Veterans Life Skills Hub which is a 2-week course for veterans being rehoused and re-employed on how to live independently, whilst developing their employability skills and giving them the tools, they need to get back on their feet.
Only A Pavement Away aims to connect forward thinking employers in the hospitality industry and charities working with people facing or experiencing homelessness, prison leavers and veterans, to help place them into long term, stable employment. To date, we are proud to have helped 130 people facing homelessness into jobs in the hospitality industry adding c£2.6million to the economy. Of those 130, 65 went to work this morning with an average length of service of 43 weeks. The other 65 went on to reconnect with their families, move location and/or changed jobs. Over the next 3 years we want to help 700 people find and forge new careers in hospitality, giving each the chance of a brighter and more stable future.
The Veterans' Foundation raises its money through the Veterans' Lottery and donations. Since inception in July 2016, it has given over £7.1 million out in grants to charitable organisations and projects, many of them small to medium-sized and very worthwhile charities, which are helping members of the Armed Forces community who are in need. The charities and other organisations we have helped include those tackling the challenges of mental and physical injuries, homelessness, unemployment, children's loss of parents while serving and remembrance.
We encourage you to spread the word. FOR MORE INFORMATION and to take part in the Veterans' lottery to help them raise additional funds please visit; www.veteransfoundation.org.uk>/a>