Partnerships & Collaborations
.
We offer a range of opportunities that allow organisations to work in partnership with us and support our work throughout the year including, event and campaign specific sponsorship, employee or customer fundraising, cause related marketing, project funding or gifts in kind.
If you are interested in discussing a corporate partnership to align with your current CSR plans or are looking to develop your company's sponsorship portfolio we'd love to hear from you and discuss how we can work together. Please email fundraising@onlyapavementaway.co.uk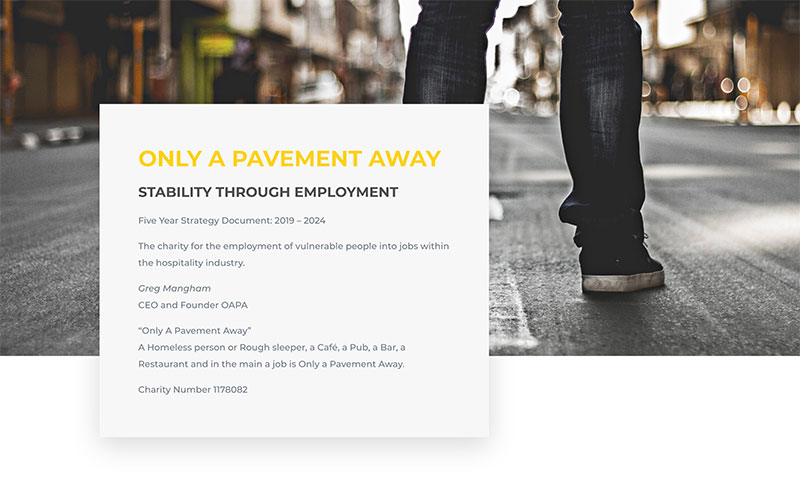 Only A Pavement Away is a charity founded by representatives from the hospitality industry.
Only A Pavement Away will act as the conduit to help those who find themselves vulnerable and/or disadvantaged and are therefore struggling to get into work by:
Offering employment opportunities (jobs) within the industry
Facilitate training and development programmes, creating capability for work
Offer financial support to overcome the barriers to employment including support with rent and other costs which may hinder stability
DOWNLOAD FULL BROCHURE
Our Aim is to help 700 vulnerable people into employment over the next 3 years