Get Involved
.
A wise man said "It is better to give than to receive…"! How is that possible, you may ask? But when you play a part in helping others, and see how it impacts their lives, it changes you in a profound way. It's easy to be part of the solution.
In a country with the fifth largest economy, homelessness is a scandal – it is not acceptable. OAPA wants to help to change that.
registered homeless in 2018, an increase of 4% since 2010
on average one homeless person dies every fortnight on our streets
ex-offenders are released each year with just £46 discharge grant in their pockets
veterans with no permanent address
We have placed a total of 88 members into employment since October 2018, adding c.£2.5 million to the economy. Over the next 3 years, OAPA aims to support a further 700 people into employment giving each the chance to forge a pathway to a brighter future.
Helping 700 members into work will add c.£6.2 million through paying for rent, household costs, tax, NI, disposable income and will be saving the tax payer £23.7 million in support costs. A total of c.£29.9 million would help to fund 250 nurses earning £40k for 3 years.
OAPA is a free of charge programme it makes no charge for finding jobs and acts as the conduit between the hospitality industry and our partner charities supporting homeless people back into work.
Your support is invaluable in helping us reach this target by ensuring we can raise the funds needed to build our team and help create more pathways to employment, maintain and provide a robust job application and follow up process, provide training and support and most importantly, enable us to offer a stability grant to help support those members who need some short term help with rent, travel, clothing during their transition back into society.
How we make a difference
.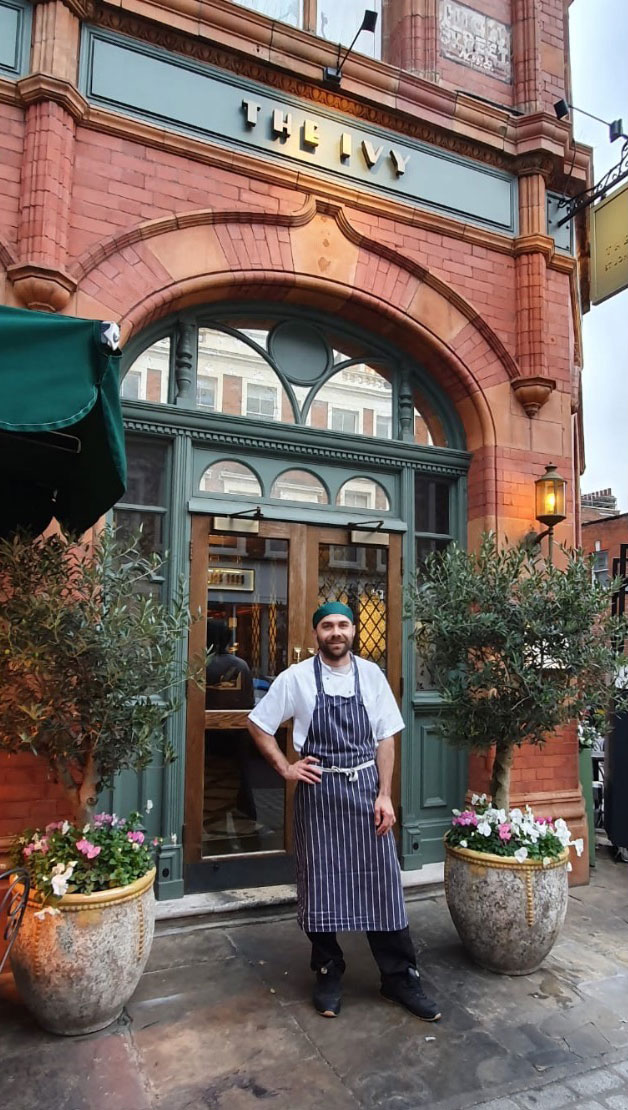 I'm so relieved. I finally feel safe & stable.
In November 2018, Iulian became homeless in London. He was living in accommodation provided by his employer who said rent would be deducted directly from his wages. Sadly his wages never came and after working unpaid for six weeks he was told to leave the property.
Iulian says: "With nowhere to go, I had no choice but to sleep on the streets. I slept mainly in well-lit passages, and where I could, public places with CCTV. I thought I was less likely to be attacked if passers-by could see me. Weeks later I was advised to get in touch with StreetLink who helped me into Crisis at Christmas. It was like heaven – after being on the street, and then suddenly being treated like you're at a five star hotel."
Iulian, aged 33, moved into a Caritas Anchor Assessment Hub in mid-January. Six weeks later, on 28th February, he received the keys to his new home.
"When I moved into Caritas Anchor House I was so relieved. I finally had a stable roof over my head, and could stay long enough to get my life back on track. Once I got here, I knew I wouldn't ever go back to the streets. My career had been in restaurants where I worked as a bartender, sous-chef and then a chef. Zainab, my support worker, told me about the Only A Pavement Away charity who help assist and support those who are homeless into employment within the hospitality industry. She encouraged me to apply for a job."
"I was helped to prepare for an interview at The Ivy Collection and was accepted for a trial shift, which went well, before being offered a role at The Ivy St John's Wood. Cooking is something that I really love and I was very happy to be offered the position."
Iulian began with The Ivy Collection in February 2019 as a kitchen porter, and after just four and a half months in the role, he progressed to commis chef. Janene Pretorius, Director of People at The Ivy Collection says: "Iulian is an invaluable member of our team at The Ivy St John's Wood and we were delighted to promote him to commis chef earlier this year."
It's stories such as these that show the invaluable work that the team at Only A Pavement Away carry out on a daily basis."
Iulian adds: "When you go from being homeless to moving in to your new home and being given a chance to forge a new career, it's a feeling I can't easily describe. I am so relieved and finally feel safe and stable. I am proud and know I have accomplished something amazing."
How your Donation Makes a Difference
.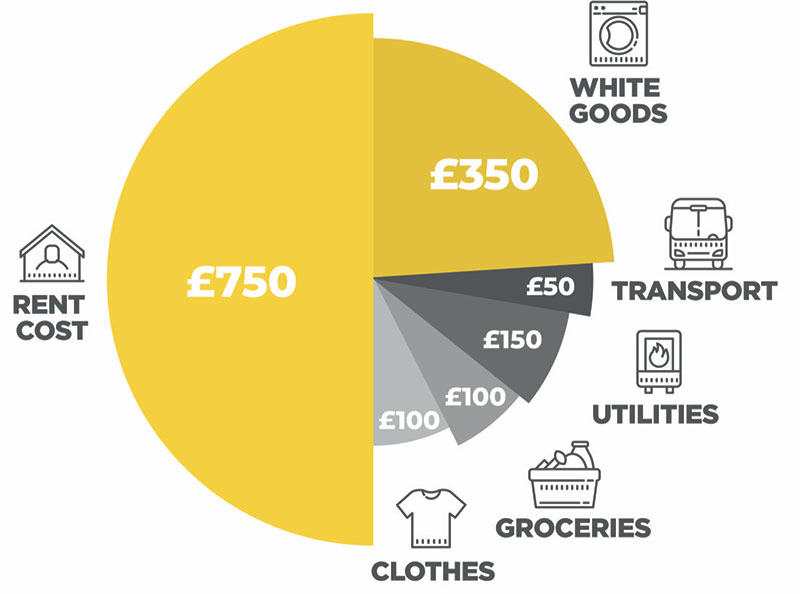 Starting a new job can be daunting for a anyone but especially for a person who has been homeless or in prison and requires a significant amount of support. We want to ensure that every member achieves stability and independence through employment and to help, we provide short term financial support to any member struggling with adjusting to running a new home and reintegrating back into society generally, through our Member Stability Grant.
Up to £1500 can be applied for within the first 12 months of employment to help bring some extra stability to someone's life for essential items such as rent, clothing, utilities and food. Applied for on their behalf by their supporting charity/association. No monies are paid to our members but directly to the supplier/provider.
£15 could provide a member with initial living expenses
£30 could provide a member help to pay for their utilities
£50 could provide a member with rent support
£100 could provide a member with pre-employment skills training
Our Aim is to help 700 vulnerable people into employment over the next 3 years