Guild of Beer Writers Awards Dinner to support Only A Pavement Away
.
Homepage, Press Releases
19 Nov 2021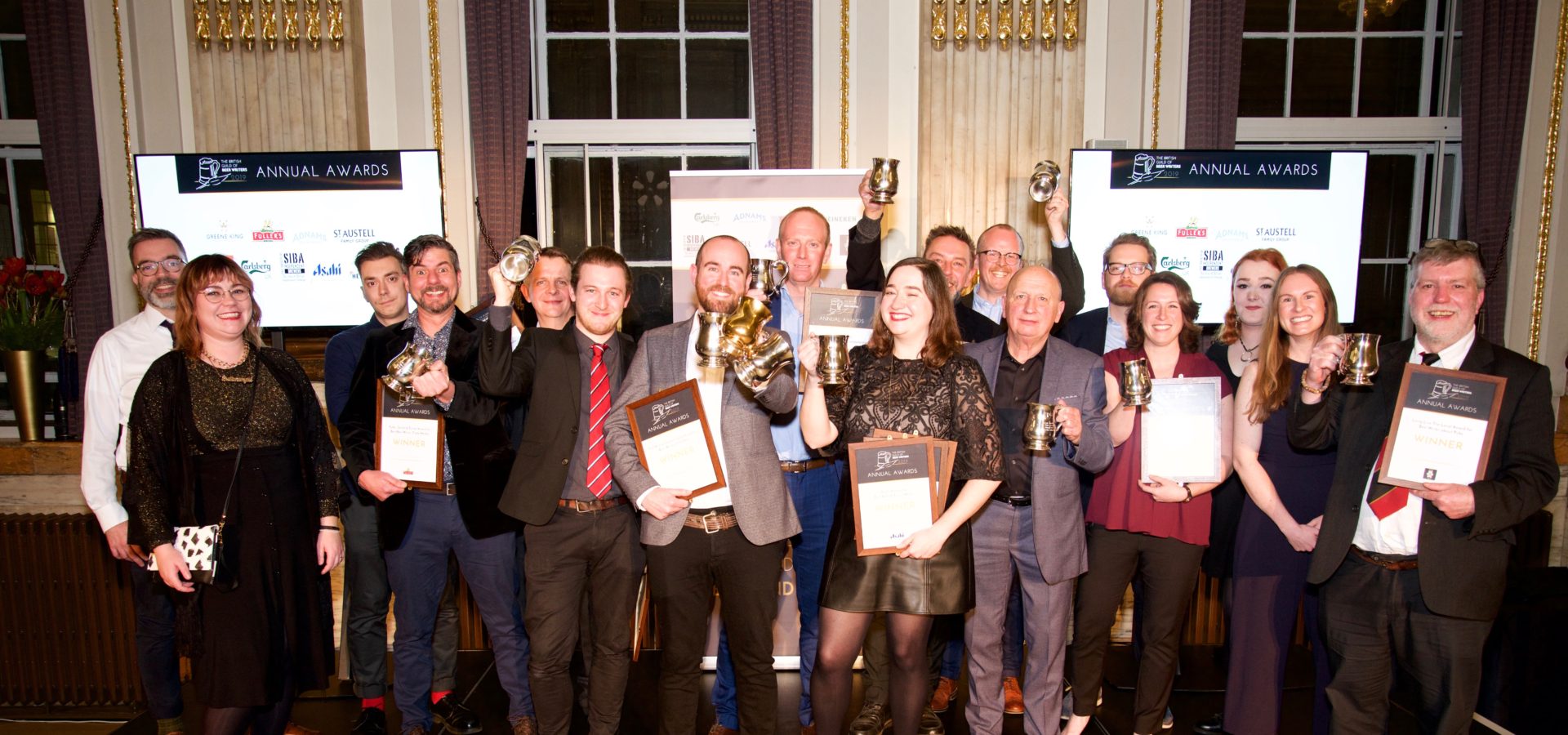 The Guild of Beer Writers is supporting industry charity Only A Pavement Away at its Annual Dinner and Awards, held on 2 December at One Great George Street in Westminster.
This is the first time that the Guild has partnered with a charity at its flagship event, which is attended by around 200 guests including writers, bloggers and broadcasters from its membership as well as sponsors and other industry friends.
Only A Pavement Away will have a presence throughout the event, including a stand in the bar used for pre- and post-dinner beers provided by the Awards sponsors. The charity will be engaging with guests, raising awareness of its work, and taking donations from those who wish to support financially.
Greg Mangham, Founder of Only A Pavement Away, said: "We are so grateful to the British Guild of Beer Writers for selecting Only A Pavement Away as the charity for their Annual Dinner and Awards. This is another major building block in getting us recognised within the industry as the charity for the employment of people facing homelessness, prison leavers and veterans looking to reintegrate back into society.
Since launching the programme in October 2018, the charity has placed 155 Members into work in hospitality 75 of which have been placed into work since the reopening of Hospitality in May 2021 with an average LOS of 38 weeks. Over the next 12 months the charity aims to reach 250 more people into work thereby adding c.£8million to the economy, through self-sufficiency and removal of government support.
With the hospitality sector facing continued pressure when it comes to recruitment, Only A Pavement Away is offering a solution through its free to use bespoke Hospitality Jobs Board which currently connects over 90 hospitality operators that are seeking hard working and committed employees, directly with 80 charities who represent candidates that are seeking employment in hospitality.
Mangham continues "The overall purpose of the jobs board is to help streamline and alleviate the burden of the processes that employers go through in employing people who are struggling to reconnect with society." "Prison leavers have a fantastic work ethic, veterans are used to teamwork and camaraderie and those who have faced homelessness have the drive not to return to that dark space called destitution."
Emma Inch, Chair of the Guild of Beer Writers, added: "Our annual dinner is a 'must attend' for many in the beer and pubs industry, and we're delighted to offer it to Only A Pavement Away as a platform to raise awareness of the fantastic work that they do.