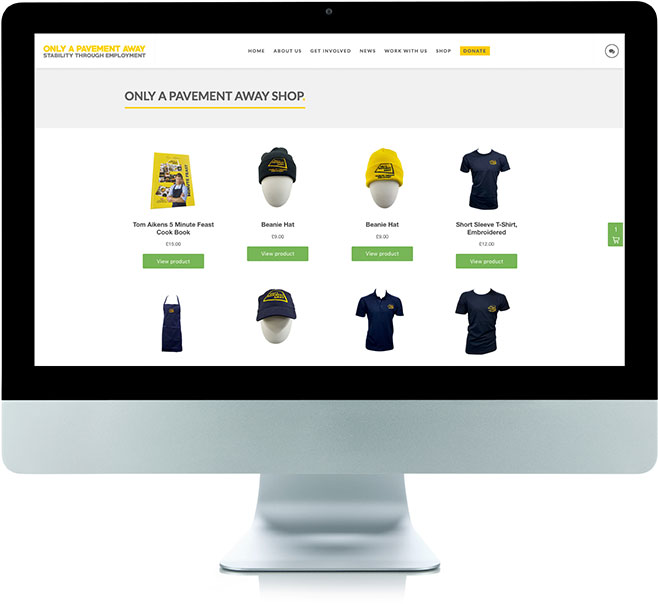 Only A Pavement Away Shop
.
Our new Shop is now OPEN ! Buy your copy of the new Tom Aikens Charity Cookbook #fiveminutefeast as well as a range of other items from beanie hats to chef's aprons!
More ways to give whilst you shop
.
You can also support Only A Pavement Away whilst you are shopping online at Amazon or Ebay.
Amazon will donate 0.5% of the price of eligible purchases to our charity.
Through Ebay for Charity you can donate or when selling on Ebay you can choose to donate a % of your sales to support Only A Pavement Away.