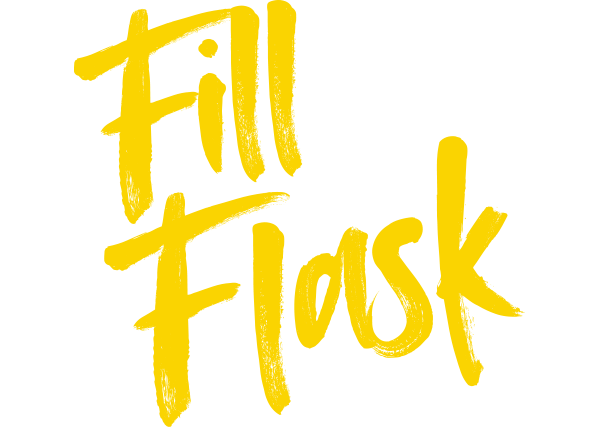 The 'Fill A Flask' campaign is designed and aims to distribute thermal flasks, one to each person sleeping rough. The distribution timeframe is specifically targeted for the beginning of summer, a time when many rough sleepers need a cold drink, the flasks are extremely durable and can therefore be used throughout the year. Since launching the campaign in 2018, we have distributed 6,000 flasks to rough sleepers in London, Manchester, Brighton, Birmingham and Norwich.
Dates confirmed:
LONDON 7th July
BRIGHTON 15th July
NORWICH 22nd July
MANCHESTER 4th August
EDINBURGH 12th August
THE CAMPAIGN
.

READY TO GET INVOLVED

?
The primary objective of the campaign is to successfully distribute a thermal flask to every rough sleeper on the streets of the U.K. The secondary objective is to increase the OAPA brand through enhanced media coverage and thereby recognition of our purpose, aims & values.
Cost
.
The cost for the campaign is £10,000. The use of flasks is environmentally friendly and based on a minimum average usage of each flask being filled three times per week per rough sleeper at 3000 rough sleepers saves 9000 plastic water bottles being used in just one week. The campaign will be funded via sponsors and donations.
Timeline
.
The Fill A Flask campaign will take place on 7th July > 12th August 2021
Cities
.
London, Brighton, Manchester, Norwich and Scotland
Stats
.
12000 people commit their first offence whilst homeless.
Average lifespan of a rough sleeper is 46.
An average of 7000 veterans sleep rough per year.
The average cost to society of supporting a rough sleeper is £20k.
The combined average cost to society of financing a mix of rough sleeper, veterans and ex- offenders is £44k.
Only A Pavement Away Value to Society
.
Every rough sleeper costs society a minimum of £20,000 pa.
The cost of supporting an OAPA member is approximately £1500.00
Cost to society of 250 rough sleepers at £20,000pa each is £5,000,000
Getting 250 people into work adds £9,300,000
Cost saving to society through the OAPA programme is £4,550,000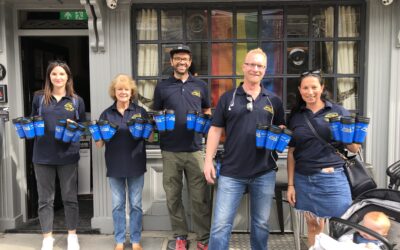 92 Volunteers Unite With Only A Pavement Away To Fill Water Flasks For Vulnerable Communities
Following the success of the inaugural Fill a Flask campaign in 2019, 92 Only A Pavement Away volunteers in London and Brighton donated their time last week to fill and distribute 1,700 thermal flasks of cold water to homeless individuals who may lack access to...
READ MORE