International Women's Day
.
8th March
Our mission is to champion the hospitality industry as inclusive and a great career option for women facing homelessness as a stable solution to a brighter future.
Women facing homelessness are often referred to as the 'hidden homeless' - we are raising awareness of the specific issues women experience such as domestic violence/ sexual abuse/children being taken away and sex trafficking.
On #IWD we will be announcing new partnerships with domestic violence charities and the launch of a new mentorship programme specifically for women to further support our members.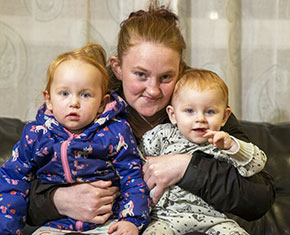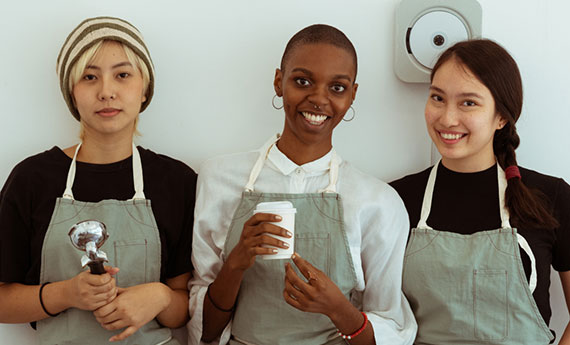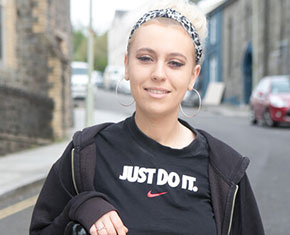 In 2023 our aim is to support at least 250 women into purposeful careers in hospitality

.
Through our work with people facing homelessness, we are seeing that women are facing specific issues when it comes to homelessness:
The Centrepoint Databank found that last year more than 46,000 young women were homeless or at risk of homelessness
In the last 10 years women experiencing homelessness has risen by 88%.
61% of women facing homelessness have experienced domestic abuse.
Nearly 1 in 4 female rough sleepers have been sexually assaulted.
Nearly 6 in 10 women reporting being intimidated or threatened with violence*
*Crisis - 2017
HOW WE ARE TAKING ACTION
.
Our mission this year is to support at least 250 women facing homelessness into purposeful careers
By forming new partnerships with UK domestic violence charities
Running female only workshops that focus on the particular challenges that women face and creating a safe space for those who may have experienced domestic violence
Launch of a new mentorship programme specifically for our female members, they will be matched with a female mentor in the hospitality industry so they can flourish on their journey
We are inviting our supporters to get involved in the campaign:
Share a photo on IWD (Wednesday 8th March) at 9am of the inspirational women in your business or your life tagging @only_a_pavement_away using the hashtag #aseatatthetable
Share our campaign posts in the lead up to the campaign
Photos courtesy of Centre For Homelessness Impact